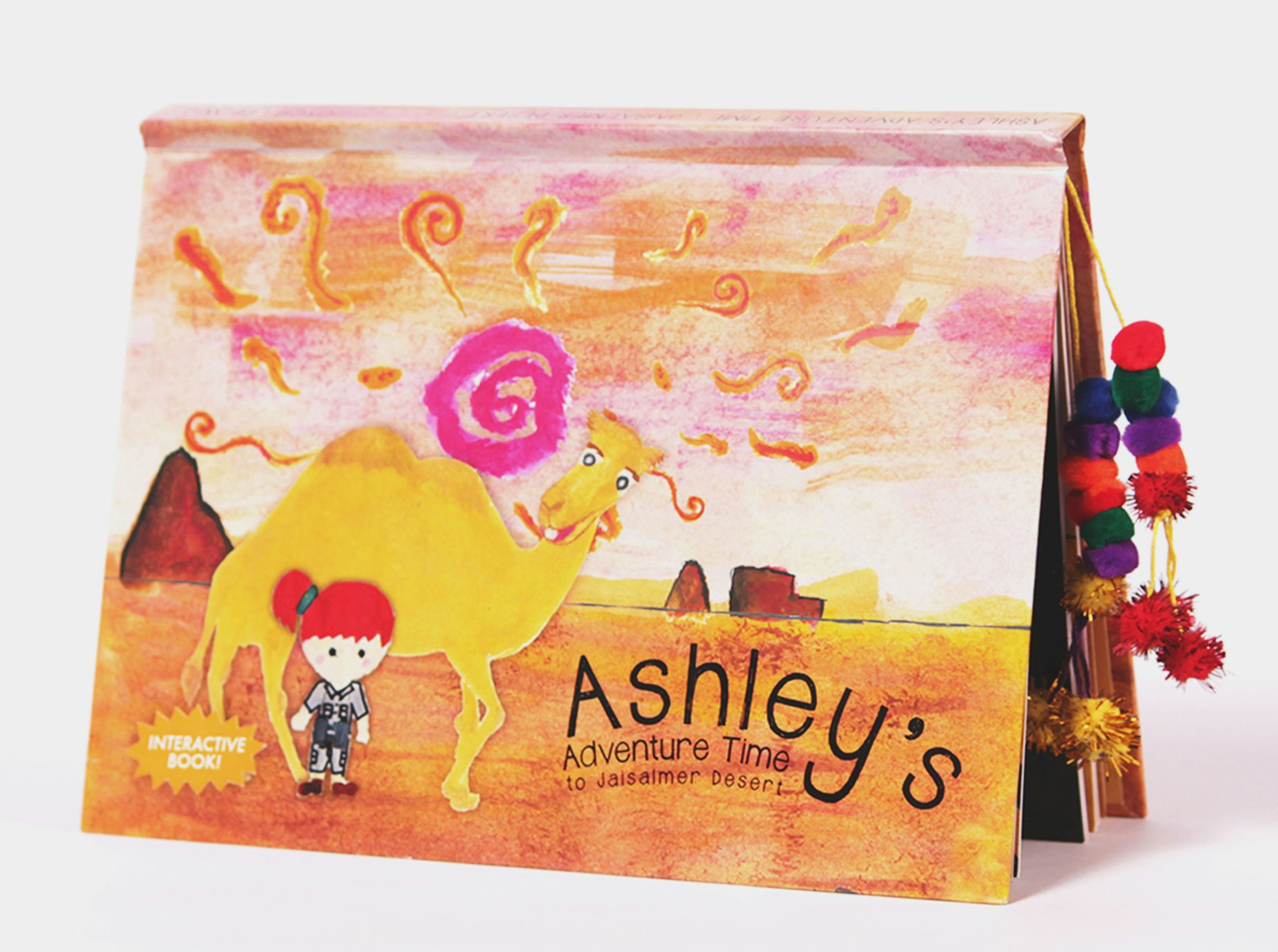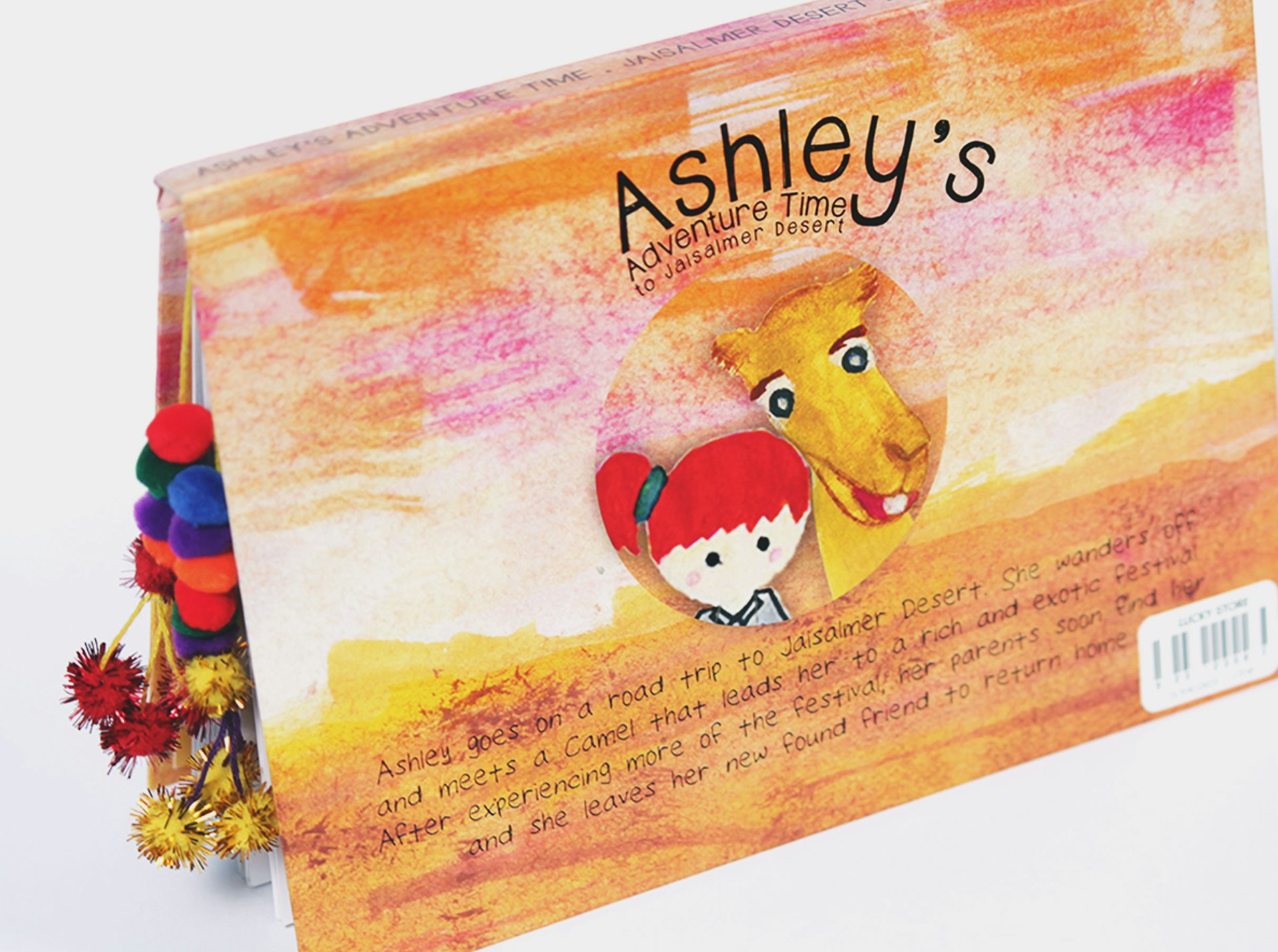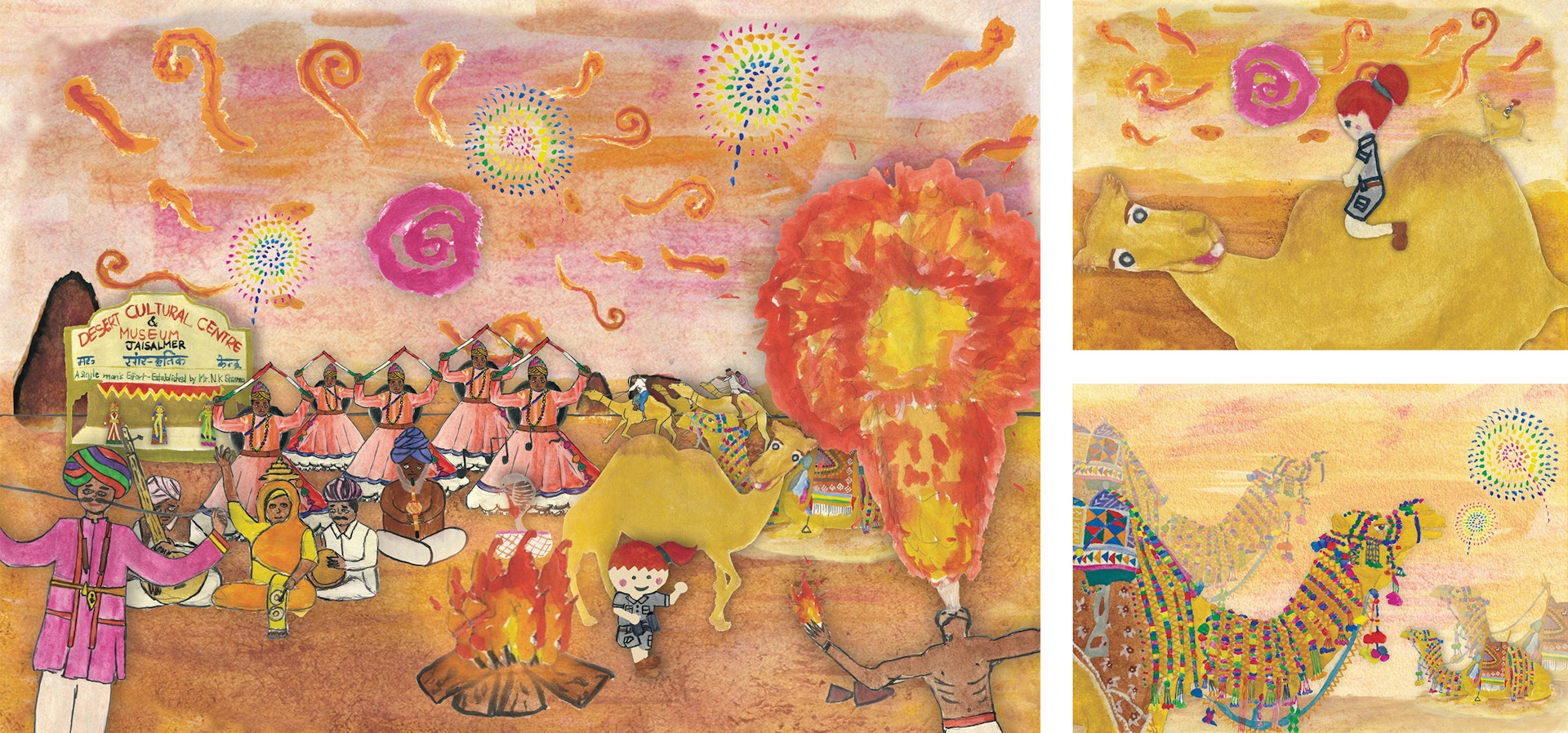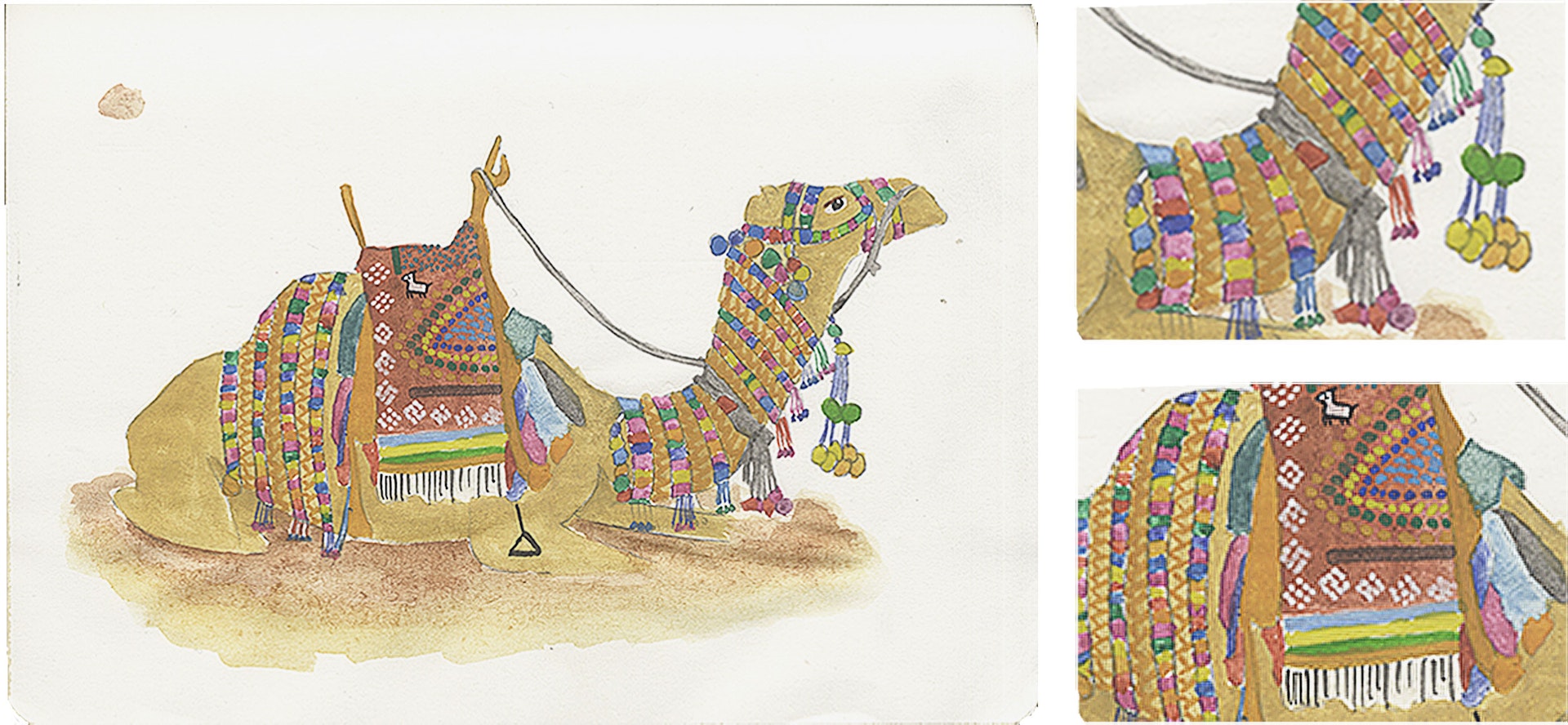 Ashley's Adventure Time To Jaisalmer Desert
The objective of this assignment was to create a storybook for children that would enable them to learn about the Jaisalmer Desert Festival and at the same time teach morals.

"Ashley goes on a road trip to the Jaisalmer Desert. She wanders off and meets a camel that leads her to a rich and exotic festival. After experiencing more of the festival, her parents soon find her and she leaves her new found camel friend to return home."
2013